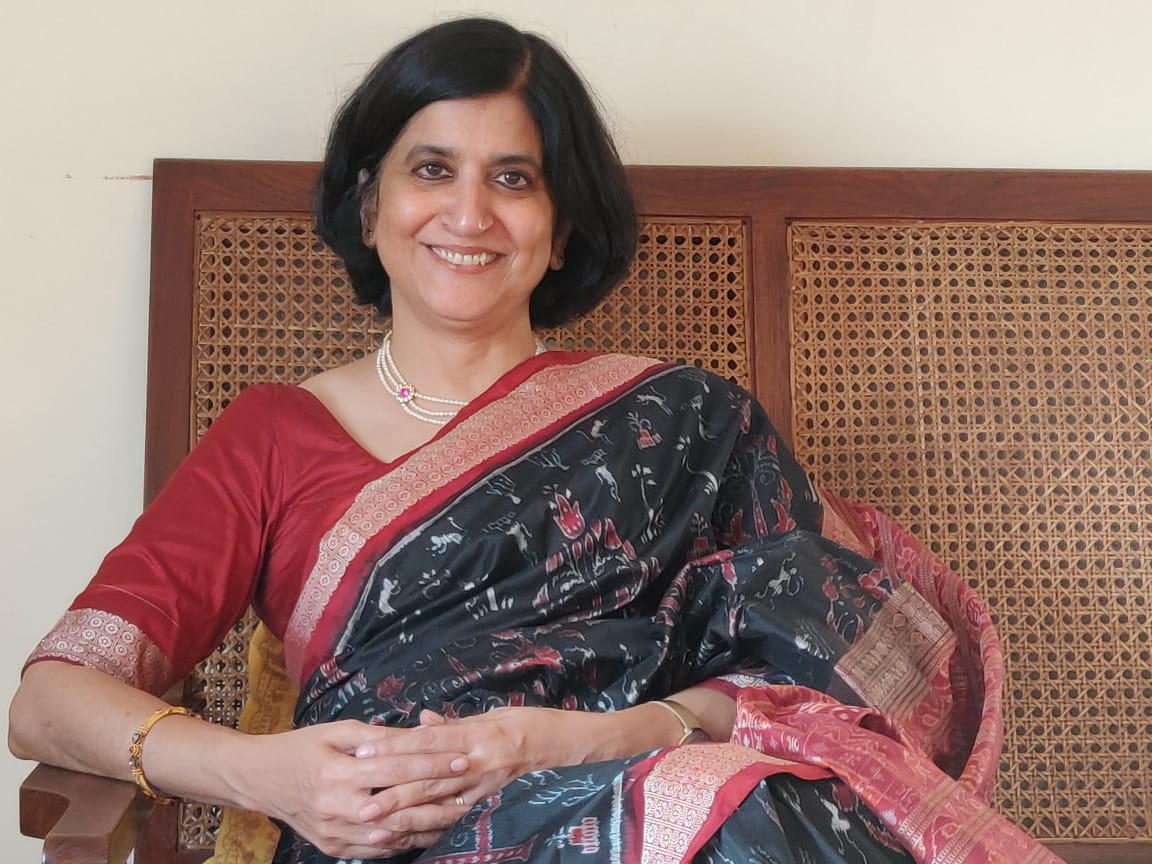 The current Kundan Kaur Kapany Professor and Chair of Sikh and Punjab Studies at the University of California at Santa Barbara is Anshu Malhotra. She is a Professor and the Graduate Director in the Department of Global Studies. She has previously taught at the Department of History, Faculty of Social Sciences, University of Delhi. She holds a Ph.D from SOAS, University of London. She works on gender histories, cultural studies, autobiography studies and histories of South Asia, in particular that of Punjab and the Sikhs.
She is the author of Piro and the Gulabdasis: Gender, Sect and Society in Punjab  (OUP, 2017) and Gender, Caste and Religious Identities: Restructuring Class in Colonial Punjab (OUP, 2002). She has co-edited Punjab Reconsidered: History, Culture and Practice (OUP, 2012); Speaking of the Self: Gender, Performance and Autobiography in South Asia (Duke University Press, 2015; South Asian Print Zubaan, 2017); and Text and Tradition in Early Modern North India (OUP, 2018).
She has also published in journals like Modern Asian Studies, Indian Social and Economic History Review, Journal of Women's History among others. 
Kapany Student Awards      
The Kapany Chair has instituted the "Kapany Student Award" to be given to a young student for a summer project that falls within the ambit of Sikh and Punjab Studies. The student will formulate a project based on primary research that will be conducted during the summer quarter. The output will be a short paper (approx. 8,000 words) under the guidance of the Kapany Chair, UCSB. 
The award for 2021 went to Jasdeep Hundal, an undergraduate student at Stanford University. Hundal's project was on the migration history of his Sikh and Punjabi family and beyond. Based on oral history and other sources, he traced their migration from the Indian Punjab to South East Asia including Singapore and Malaysia. He especially looked at the experiences of women as they restructured their life in changes circumstances. The question he considered was how Punjabi and Sikh identity is reconfigured in new spaces. He was given an award letter, and a gift card of $599/ to use in a favorite store.
FOR PROSPECTIVE APPLICANTS: 
Those with interesting projects and in search of mentorship are invited to apply with a 600-800 word project outline and a short CV to anshumalhotra@ucsb.edu. Applications will be accepted every year during the period Jan 1 - April 30. The award will be announced by 30th May.